AAPIRC's Community Submission Based Blog
About the Blog: The Visibility Blog will be included in future newsletters and housed permanently on our website. This blog will feature creations and reviews of AAPI literature, art, and podcasts from the AAPI community. The aim of this blog is to provide visibility to the otherwise invisibilized contributions and peoples of the AAPI community. If you would like to write for this blog, email aapirc@unm.edu with your idea! 
John San Nicolas | Photo Credit - Tyler Esping, 2021
Future View
By Guest Author John San Nicolas | July 20th, 2022
Hi All! My name is John San Nicolas. (Fun fact: "Santa Claus" is an anglicization of my last name!) I am a second-year undergrad at UNM, majoring in Religious Studies and Philosophy. I enjoy thinking about life and what it means to live well.
My dad was born in Guam, a little island part of the Marianas. As a US territory, it's cut off from the rest of its archipelago. Occupied by the Spanish, the US, Japan, and the US again, the culture has been suppressed over and over. As someone born in the states, you can imagine what little I know about what it means to be Chamorro! I don't speak the language, I don't know much of the history, and I've never been to Guam.
When people talk about heritage and culture, I don't quite know what they mean. And maybe that's okay! I could have been born to a Polynesian family, or a Hawaiian family, or a Congolese, Russian, or Indian family. Heritage is - in the best sense - an accident of birth. We as individuals are shaped by it, but it ultimately does not define us. We can honor where we come from, to remember and to sustain. We can also choose to forge our own way of life, as a gift to our children and their children, that they can have what we missed out on.
Last month, a producer from Wall Street Journal Opinion reached out to me about their new show, Future View (you can check it out now on Snapchat!). Future View showcases takes from college students, from the ACT to standing for the National Anthem, from gun control to police reform. A submission of mine featured this past Tuesday. The prompt was, "Why is there such a sharp rise in depression and anxiety among Gen Z?" It is an important question, to be sure. Many in our generation, bearing the weight of current events and of the future, are fighting a battle within ourselves.
On the one hand, Gen Z is not alone. Generations before us have been fighting a battle within themselves, too. In ancient literature, sorrow and unease are eloquently expressed by poets and psalmists of old. Though they might not have had the scientific know-how to recognize or treat depression and anxiety, they have experienced and endured it as well.
We are not alone, then, in hardship. On the other hand, that is not to minimize the struggles we might face today. It is exhausting to live through historical events, to feel as though progress and liberation are impossibilities. To know the damage done to the climate, the cruelty committed against animals, the rights denied to people. Even on social media, where it is proper to post only smiles and not sorrows, we compare our experiences, our opinions, our bodies, to strangers that are just as imperfect and unsure as we are. What is it they say about comparison being the thief of joy?
So, why is there such a sharp rise in depression and anxiety amongst Gen Z? Living through historical events might have a part to play, for sure. Perhaps it is the loneliness in which we find ourselves despite a world of online "community." Perhaps the pressure of having to know what we want to do in the future is too much to handle. Maybe because society in general has moved past absolutes, and, as Nietzsche would say, we must now carry on without gods and prophets showing us the way to go, right from wrong, good from evil. I don't know the full answer. The answer is certainly anything but simple. But what I do hope is that the rise doesn't continue into future generations. And that our generation can come together, support one another, cry together, heal, and flourish.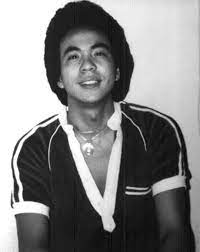 Vincent Chin, killed at age 27
The Murder of Vincent Chin
By Charlotte Auh | July 6th, 2022
It is no secret that Asian American/Pacific Islander history is often overlooked, improperly told, or villainized in American history books. Even though the topic of today's blog was monumental and crucial for Asian Americans at the time, many of us are probably asking, "Vincent Who?". The 35th episode of the Asian American History 101 podcast hosted by Gen and Ted Lai covers The Murder of Vincent Chin. 
Two weeks ago, June 19th, 2022, marked the 40-year anniversary of the attack on Vincent Chin, a Chinese-American living in Michigan. To fully explain Vincent's death, we must first explore the decades-long conflict of the automobile industry which lead to his murder. In the 1920s, several major automobile companies opened factories in Detroit. Later, to avoid paying United States-standard salaries, automobile companies moved their factories off U.S. soil. By the 1980s, Japan had taken the title of world leader in the automobile industry from the U.S. because of their smaller, more fuel-efficient cars. Though American automobile companies had been the ones to originally move their companies to Japanese soil, American auto-workers were quick to condemn Asian Americans for the decline in jobs. As Gen Lai puts it, "blaming Asians was easy".
Vincent Chin, celebrating his bachelor party, found himself in the same strip club as two White men on the night of June 19th, 1982: Ronald Ebens and his stepson, Michael Nitz who had recently been laid off by Chrysler. Witnesses claim to have heard Ebens confront Vincent, saying "it's because of you little motherf*****s that we're out of work" to which Vincent replied by punching Ebens in the face. Vincent, Ebens, and Nitz were all kicked out of the club for fighting and continued brawling in the parking lot. When Ebens retrieved a baseball bat from his car, Vincent and his friends left. Ebens and Nitz then spent 20 minutes searching for Vincent, reportedly paying a third man to help them. They found Vincent at a nearby McDonald's, where Nitz held him down while Ebens beat him with the baseball bat. Vincent was declared brain dead at Henry Ford Hospital and died on June 23rd, 1982. His last words, whispered to his friend before he lost consciousness, were "it's not fair". At the time, Michigan crime statistics did not include an Asian ethnicity option, so Vincent was listed as White. 
This brutal killing did not originally garner a lot of national attention, rather it was considered a "local story". However, like other modern hate crimes, it was the ruling that angered the AAPI community and its allies nationwide. Ebens and Nitz were originally charged with second-degree murder, though a plea bargain brought this charge down to manslaughter. They were each sentenced by Judge Charles Kaufman to 3 years of probation (no jail time) and fined $3000. In defense of this ruling, Judge Kaufman said "These weren't the kind of men you send to jail... You don't make the punishment fit the crime; you make the punishment fit the criminal". 
Kaufman's outrageous logic served as a catalyst for Asian Americans to band together. The American Citizens of Justice (AJC) was created and, headed by a group of Asian American community leaders, petitioned the U.S. Department of Justice to investigate Vincent's case as a violation of his civil rights. The Department of Justice did open an investigation, which served as "the first time Asian Americans were protected in a federal civil rights prosecution", because they were not previously viewed as a protected class. In 1984, the U.S. district court sentenced Ebens to 25 years in prison, though he was released 2 years later because of improper prosecution witness coaching. Vincent's mother was left without a son and justice, saying "What kind of law is this? What kind of justice?...If two Chinese killed a White person, they must go to jail. Maybe for their whole lives. Something is wrong with this country". 40 years later, we are still left wondering what kind of justice exists for perpetrators of hate crimes. By educating ourselves on Vincent's story, we acknowledge the anti-Asian racism that has long existed in the United States and ensure that Vincent's death was not in vain. As Hua Hsu wrote in the New Yorker, "It could have been any one of us. It can be all of us, together."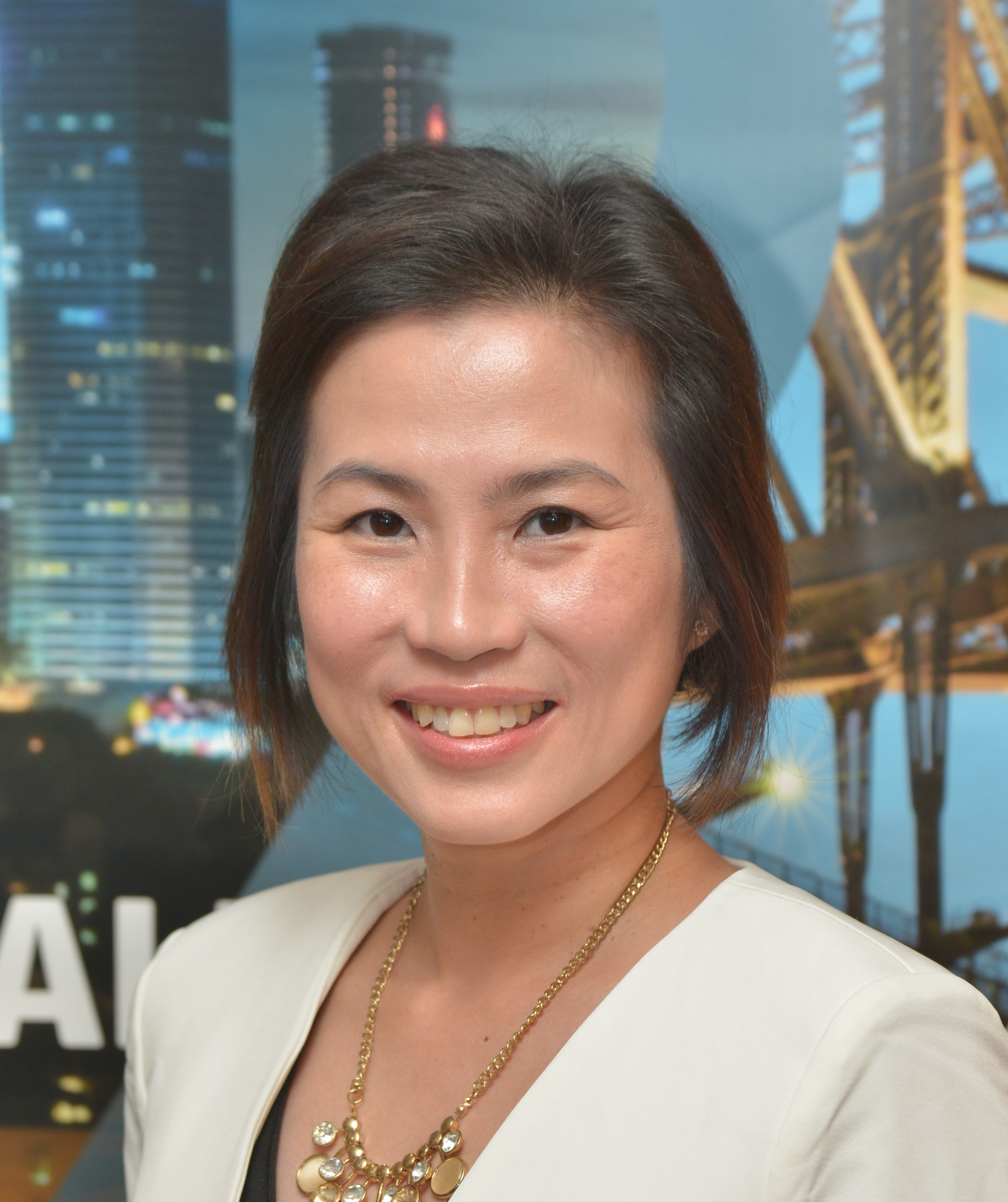 Fulbright Scholar Dr. Hooi-Ling Lee
A Word from Dr. Hooi-Ling Lee
By Guest Author Dr. Hooi-Ling Lee | June 28th, 2022
Hello! I am Hooi-Ling Lee, a Fulbright Visiting Scholar from Malaysia. Malaysia is a multiracial country consisting of Malay, Chinese, Indian, and other native ethnicities. As such, speaking different languages and dialects is very common in Malaysia. Though I often travel to foreign countries, I never feel lonely as I will always meet Asians through my daily life activities or interactions. Hence, I have an impression that Asians are everywhere in the world.
Since being an academician, I have been to the US a couple of times for my business trips. Therefore, I thought it would be easy for me to adapt to my newly adopted city, Albuquerque. I still remember vividly when I walked leisurely to ABQ Downtown on my first weekend, I wondered why there were not many Asians strolling on the pathway or road. With my mask on, I still stood out as an Asian or a "newcomer" during that time. ( To be honest, ABQ is a warm-hearted city. People here are very friendly and helpful). When I was in UNM, I was looking for an interfaith center because, during my Ph.D. study in Dublin, Ireland, the university has an interfaith center where students from different countries regardless of ethnicities or religions can gather for socializing or praying. Unfortunately, there was no such "space" in UNM at that time. Despite this circumstance I discovered a yoga studio nearby my UNM Lobo Rainforest, where could spend my time almost every evening in some Yin or Yang Yoga. Being a yoga practitioner for more than 15 years, yoga has been a pillar of my strength and support at the beginning of my stay here.
In late April, I heard of the ribbon-cutting ceremony of UNM Asian American Pacific Islander Resource Center (AAPIRC) through UNM emails. I was very delighted to hear of this center and attended its opening ceremony. Finally, I feel I have a "space" that is very much connected to my identity. I participated in most of the AAPIRC events including the graduation ceremony. When an advertisement of yoga and qi gong activities for students during the final examination was announced, I reached out to AAPIRC and offered to volunteer my service as a guest yoga instructor. During that period, a few activities had already been planned and a yoga slot was not able to fit in. Instead, I was invited to assist during the summer semester in June. That marks the beginning of Mindful Yoga in AAPIRC. Even though my time with AAPIRC was short ( Yup..my 4-month attachment is ending), I have made friends with some frequent yoga practitioners. I will miss AAPIRC when I am back in Malaysia. I am glad AAPIRC is born at UNM (Congrats, UNM for your progressive move & those behind the scenes who made this happen) and I have a chance to witness this moment. I believe AAPIRC will grow and benefits many people from diverse ethnicity. Thanks to AAPIRC for giving me the opportunity to be part of you. I will sign off by wishing you "Till we meet again!" ( It's not goodbye) 😃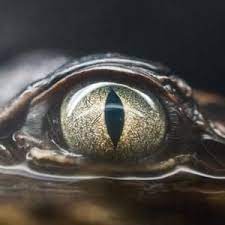 Cover Art of Joji's "A Glimpse of Us"
Joji Returns with "A Glimpse of Us" 
By Jacob Olaguir | June 28th, 2022
Hello everyone, my name is Jacob Olaguir and I recently started working for AAPIRC this summer. For this week's Visibility Blog, I wanted to talk about the newest song by Japanese singer Joji. This is one of my favorite Asian artists and I have followed his career since I was in high school. It is amazing to see a Japanese artist make it into the mainstream of western culture. If you visit AAPIRC this week you might see a vinyl hanging on the wall of Joji's freshman album "BALLADS 1" which was released October 26, 2018. It has been almost 2 years since Joji released his Sophomore album titled "Nectar" which came out September 25, 2020. Joji fans have been wondering if he was done with music after a prolonged absence from social media and lack of physical appearances. June 10th, 2022 is when Joji released "A Glimpse of Us" a song that runs for 3 minutes and 54 seconds. The song tells the story of a failing relationship between two individuals because of one's feelings for their former lover (Source: Genius.com). This is evident from the Chorus: "Cause' sometimes I look in her eyes, and that's where I find a glimpse of us". Joji has said in interviews that the music that he writes is not autobiographical but just what he is feeling at the time. The song is an excellent example of perspective storytelling accompanied with beautiful production done by Connor McDonough which entails a lot of piano and somber melodies. Joji is a really talented artist that is set to go on tour later this year and I hope to attend one of his concerts. I would definitely recommend everyone check out this song. As of June 24, 2022 it has accumulated 110 million streams on Spotify and continues to get millions of streams as the days go by.
One of my favorite classes I have ever taken at UNM was "The Perception of Blackness" with Professor Finnie Coleman. If you ever get a chance to take a class with him, you will not regret it. He is one of the most intelligent and articulate professors I have ever taken a class with and I really learned a lot. I wanted to bring that class up because although the class was about how Black people are viewed in society. I remember a section of the class that talked about music being
one of the tools that the Black community used to liberate themselves. I remember writing a response to this concept with the idea that the same tools used to liberate the Black community can be emulated by other ethnic minority
groups to change the public's perception of that ethnic group. Joji was a case study for my response because I wanted to highlight an immigrant's story of being proud of his heritage and partnering with 88Rising to headline one of
biggest asian music and arts festivals in the United States called "Head in the Clouds". The significance of this to me shows that your culture or your heritage is nothing to be ashamed of but is something that if you honor, success will come your way.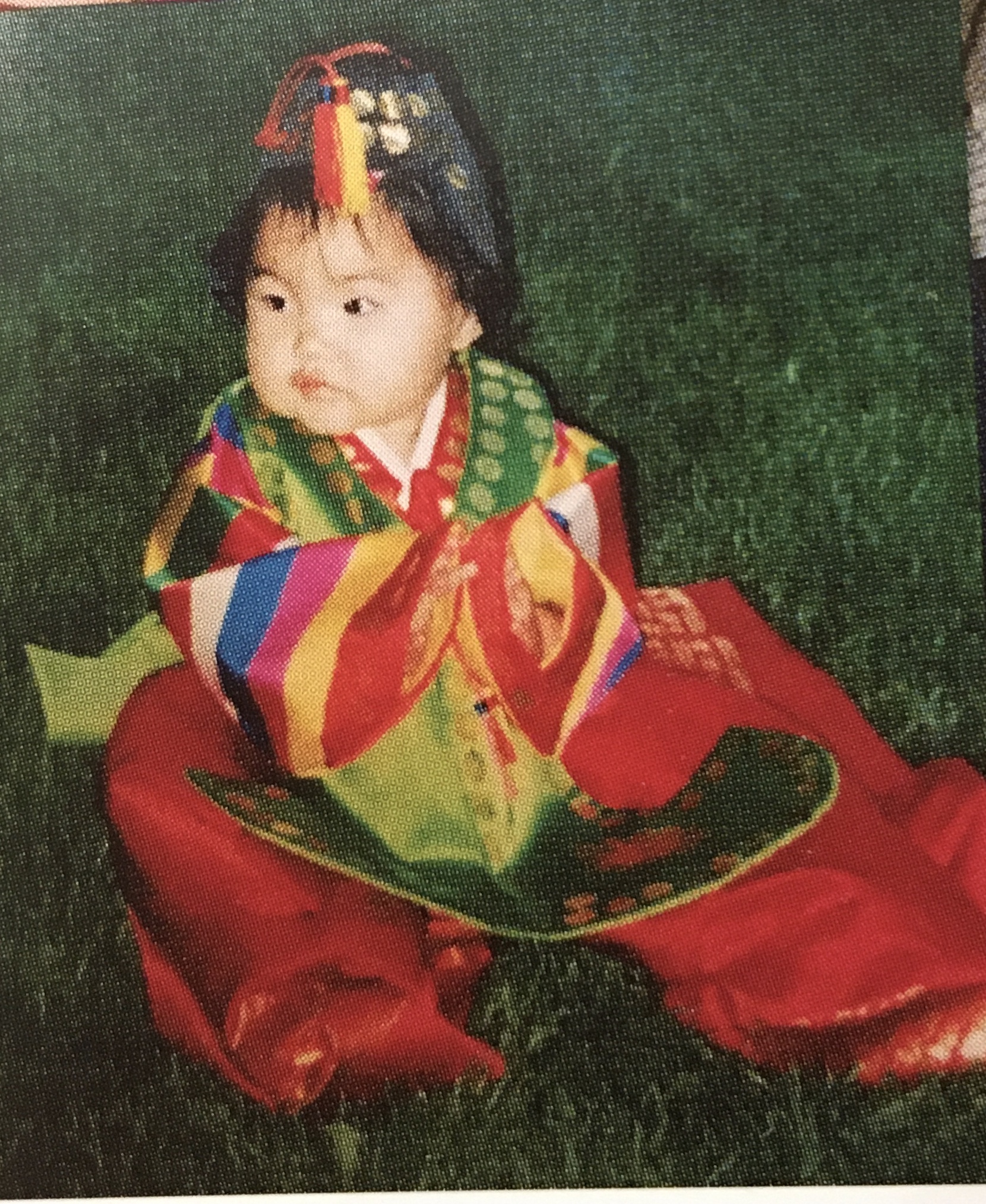 Charlotte in traditional Korean hanbok
What is America's Perception of Korea? 
By Charlotte Auh | June 15th, 2022
Hello everyone! My name is Charlotte Auh. I have been a student employee with AAPIRC for about 8 months (I'm also the creator of these newsletters, so I hope you've been enjoying them!). My portion will cover episodes of the podcast: Asian American History 101 created as a response to pandemic-related Anti-Asian racism and hosted by daughter-father team Gen and Ted. Listen to the podcasthere!
This week I listened to Episode 28: Immigration and Growth of Korean Americans. I was especially drawn to this episode because of my South Korean immigrant father. I am Hispasian (a term my mom coined to describe my sister and I's mixed Hispanic/Asian heritage). The podcast episode described the timeline of Korean immigrants, noting that Korean immigration amped up after the Chinese Exclusion Act was passed in 1882. The prohibition of Chinese immigrant laborers necessitated a new "cheap labor supply" which was found in Koreans and South Asians. I was born in Albuquerque, New Mexico, United States, though strangers often assume this cannot be the case. Once, when asked "where I was from", I answered Korean, because I knew this was really what the other person was getting at. The follow up question: "PSY or Kim Jung Un?" confused me, until I realized they were asking "South or North Korean?" in possibly the most racist way ever. Fun fact: 99% of Korean immigrants are South Korean. 
Gen and Ted mention the insurgence of Korean "culture" into the American mainstream. From K-Pop to Korean BBQ to Korean skin care, Korean practices are becoming more familiar in the United States, while the people and culture from which they originated are not. I was reminded of a red carpet interview with Squid Game star Lee Jung Jae which sparked controversy a while back. Lee Jung-jae was asked by an American reporter, "I'm sure you can't leave the house anymore without people recognizing you. What has been the biggest life change for you since the series came out?", unaware that Jung Jae has been a prominent star in South Korea since the 90s. While the reporter's intentions are unclear, this interaction highlights the assumption that creations or peoples of other cultures have no notoriety until they find success in the United States. 
Towards the end of the episode, Gen and Ted discuss a survey conducted by Leading Asian Americans to Unite for Change (LAAUNCH) in 2020. 2766 US residents aged over 18 were surveyed on Anti-Asian racism and gave startling results. 8 out of 10 Asian Americans say they are discriminated against in the US while 25% of White Americans surveyed do not think Anti-Asian racism is a problem that should be addressed. Now I'm gonna flip the survey on you all: think of one (1) prominent, contemporary Asian American. You got one? Congrats! You did better than 42% of the US residents surveyed by LAAUNCH, who answered "None/I don't know". The second and third most popular answers were Jackie Chan (not Asian-American) and Bruce Lee (not contemporary). Here are a few good options: Naomi Osaka (award-winning tennis player), Bruno Mars (award-winning musician), Sandra Oh (award-winning actress) or Kamala Harris (the VICE PRESIDENT OF THE U.S.). In short, Korean-Americans, and Asian-Americans in total, exist in the United States as perpetual foreigners, even though our cultures are becoming increasingly widespread. Take care of yourself, support each other, check on your Asian-American friends. We are valuable, prominent, and we are here.